Cash in Canada
There's more to rodeo in Canada than scenic mountains, cooler temperatures, and Tim Horton's coffee. There's also cash, and plenty of it.
More than 3.7 million dollars, to be specific. With that kind of prize money available on the Canadian rodeo trail, more contestants from south of the 49th parallel are discovering the benefits of heading north. Take Jason Thomas, for example.
"I enjoy it up here," said Thomas, a steer wrestler at his first ever Canadian Finals Rodeo in November.
He's journeyed all the way from his home region of Benton, Arkansas for several years now, but a 2017 victory at the Ponoka Stampede paved the way for his tour to include a winter trip to Edmonton with his bulldogging team, where he also claimed the Canadian steer wrestling championship. Thomas' take was over $59,000 from Canadian rodeos alone.
"I enjoy going to Ponoka, and staying up here. I've made a lot of friends and I just enjoy coming to Canada. It helps with the road to the NFR, if you can do good up here."
Then there's bull rider Garrett Smith, who also won Ponoka. He finished the 2017 Canadian rodeo year as the season leader, and parlayed that into a Canadian bull riding championship at Edmonton.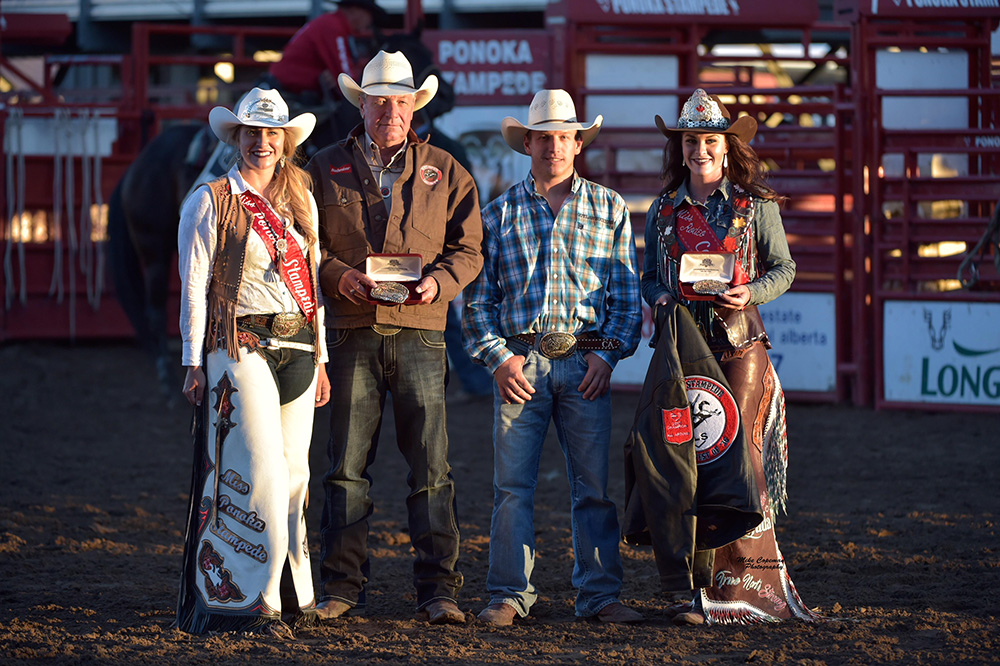 "I love coming up here to rodeos," commented the competitor from Utah. "This was my first year rodeoing hard up here, so to get this done is pretty awesome."
Garrett's earnings topped $70,000 for his time in Canada.
Wyoming's Seth Hardwick had the 'inside track', traveling the Canadian rodeo scene with fellow bareback rider, Manitoba's Orin Larsen. Coming back off an injury year, success in Canada gave Hardwick a shot at a rich season-end playoff, despite missing cut for the NFR (like Thomas). Hardwick made the most of his very first CFR, taking both the championship buckle and the average, and pushing his year's Canadian bank account to almost $75,000.
"There's a lot of good rodeos up here, a lot of great stock," explained Hardwick, after his big week in Edmonton. "I like coming up here and getting on good bucking horses. It's a great place to rodeo."

"It's a tough pen of bareback riders, and great horses, and most everyone here has been to the NFR. So it's pretty cool to come in here my rookie year, and have such success up here. I'm pretty blessed. We'll be here for all the years to come we can."
Texan Blane Cox, at his first CFR last November, saw a lot of Canada in 2017, getting to 18 Canadian Rodeos, as well as his first Canadian Finals.
"It was on my bucket list," remarked Cox, a tie-down roper. "Last year I made the Wrangler National Finals in Las Vegas, and I always wanted to make the CFR also, so I can scratch this one off the bucket list."
Like so many others, Cox points out a real plus is the friends he's made in Canada. Not to mention his more than $47,000 cash haul.
JR Vezain, a veteran of the Canadian rodeo scene, capitalized last year on the super jackpot offered at the new K-Days Rodeo in Edmonton, winning $13,000 plus for first at the one-header. Vezain, of Wyoming, has been to four CFR's and was the Canadian Bareback Champion in 2012.
"I really enjoy it up here," he grinned. "You get on the buckers right before Vegas, and it's a great atmosphere, laid back. There's great big strong horses that I like, and lots of money, so its my type of place!"
Vezain's Canadian paycheque last year was nearly $53,000.
Another regular in Canadian rodeo is North Dakota's Dusty Hausauer, the Canadian Saddle Bronc Champion in 2008, who rode at his fifth CFR in November.
"I'm glad to be here. You can win so much money up here. Until you have a 9-5 job, you don't appreciate it. Now I'm a little bit older, I really appreciate how much money as a guy can win at events like this."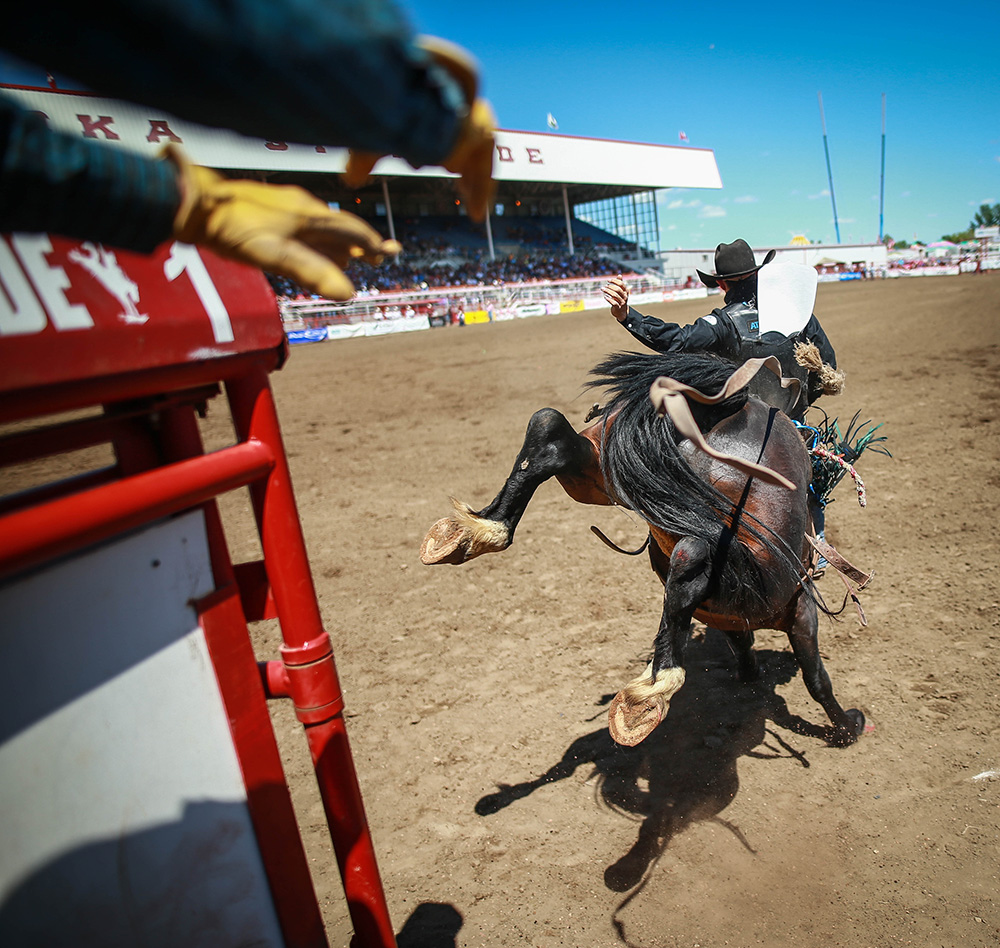 Nebraskan Cort Scheer echoes that sentiment. He's been to four CFR's, padding his rodeo pockets with 60,600 Canadian dollars last season.
"I tell you what – Canada has always been awesome to me. You come up here around this atmosphere, and with the hospitality and the great bucking horses, you can't beat it."
But it's not only the Americans who realizes how important Canadian rodeo cash can be. Canadian Champion Saddle Bronc rider Layton Green had a record setting year for earnings in Canada, and the $78,000 he earned at regular season rodeos in his 'home and native land' went a long way towards getting him to Las Vegas in 2017, for his very first appearance at the National Finals Rodeo. So the returns are definitely there for the small investment in a Canadian pro rodeo card. Adventure, good bucking stock, and lots of money – it's all on the Canadian rodeo table. Just know if you let the opportunity pass you by, those who already have discovered the benefits will be happy to collect instead.