Cattle Raffle Winning Ticket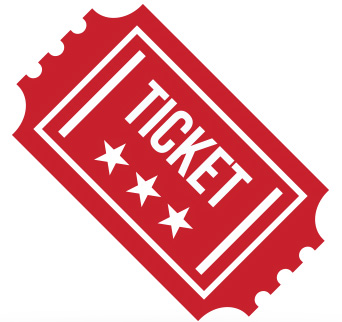 Every day of the Ponoka Stampede 10 tickets are drawn from the raffle ticket drum, those 10 tickets are transferred to the final drum for the drawing on July 1st, from the 60 tickets in the final drum, 59 winners will receive their $50 back and 1 lucky winner will go home with either 50 bred heifers or $75,000 CASH.
Congratulations to Winning Ticket #0198
2019 Cattle Raffle Finalists:
Bob Hunter & Brian Smith, Bob Cornelssen, Stacey Laye, Ben Pieper, Kevin Taylor, Renee Bendfield, Jim & Shelley Brake, Casey & Dwight Akkermans, Travis & Ashley Green, Kyla Rutherford, Darlene Maas, Kristi Hinkley, Denis McCormack, Brant Jones, Toni Feltman, Duston Abt, Dale & Priscilla Lawton, Lewis Mailer, Howie Radford, Bethany Lennon, Daniel Sikstrom, Ted & Marion Makarewich, Jason Crouch, Gordon Allan, Joe Sapach, Dean Michael, Duane Papke, Dennis Dick, Wade & Sylvia Manning, Diann Ritchie, Eve Dalton, Norman Stewart, Quinn Harder, Dave Nordstrom, Janet Young, Gavin Epp, C&M Wolbeck, Darcy & Taylor Sosick,Kent Pickford, Des & Corrine Brandt,Darren Hannis, Gary & Donna Dorchester, Tom Buryniuk, Brian Deleeuw, Mabel Baxten, Macelle Maki, Keith Bysterveld, Arlene & Sherwin Prushuha, Josh Lubach, Glenda Rivard, Connie Pugh, Brad Dingerville, Ron Nash, Barry Lyon, Mervin & Gloria Anholt, Kevin Kossman, Lorna Miller, Eda Gordon, Miles White, Murray Inverty, Don Lindell & Ike Rempel!
Attention:
Please be advised that ticket numbers:
0431, 0432, 0433, 0434, 0435, 0436, 0437, 0438, 0439, 0440, 0441, 0442, 0443, 0444, 0445, 0446, 0447, 0448, 0449, 0450
are not eligible in the 2019 Cattle Raffle draw.
If you purchased one of these tickets please contact Tyler Fessler +1 (403) 357-4401